The 2022 Chase Edge is a pure bred BMX race designed machine. It's our most sought after Race bike for riders looking to get serious about BMX racing. With our deep history in BMX racing & our attention to detail, you know you are getting a top notch bike! Loaded w/ some of todays top brands in BMX racing, the Chase Edge will give you the edge over your competition and help you get on your way to #winwithChase.
For 2022, the Edge frame now features a new integrated chain tensioner / disc brake mounting system, & always Hydroformed and triple butted tubing. We still are offering 2 Color Choices – White or Dark blue – & now features a Mechanical Disc Braking w/ Triple Precise clutch system rear cassette hub w/ ISO Brake disc rotor mounting on new enclosed dropouts. Also features some of the best parts made for a complete BMX race bike: KMC Chain, INSIGHT Chainring, Grips, Chain Tensioners, & Pivotal Seat/Seat Post Combo. All these parts together help give you the Edge over your competition, & to make the CHASE Edge one of the most dialed in complete bikes in BMX.
FRAME: CHASE Edge Micro 16.25″ Top Tube, Triple Butted Hydroformed 6061 T6 Alloy, Enclosed rear dropouts, Integrated Chain tensioner system
FORK: CHASE Edge Micro, Full Cr-mo, 1″ Steer Tube
STEM: CHASE Edge 40mm
HANDLEBAR: CHASE Edge 2.25"
HEADSET: Integrated Sealed Bearing
CHAINRING: INSIGHT 35T 5 Bolts BCD 110mm
CRANKSET: CHASE Edge Alloy 130mm, 113mm squared axle BB
HUBS: CHASE Edge Mini, 3/8″ Axle, Sealed Bearings, Steel Cassette Body, Triple precise Rear Hub Clutch System with ISO disc brake standard (3 Pawls at Triple Angle Engagement for 24T Ratchets), 16T cog
RIMS: CHASE Edge 100 Double Wall 18″x1″, 24H Front, 28H Rear
TIRES: VEE RUBBER Speedster 18″x1″ Front and Rear
BRAKES: Mechanical disc caliper, linear-pull lever, 140mm disc rotor
SEAT: INSIGHT Mini Pivotal
RECOMMENDED SIZE: 3'3.4" - 3'8.9" / 1m00 - 1m15
WEIGHT: 15.4 LBS / 6.99Kg w/out pedal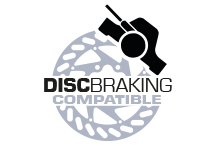 Chase has designed and added the new Enclosed Rear dropout on the Element frame was developed to add strength to the frame for usage of the Disc Brake mount, as well as the easy of having an integrated chain tensioner system built into the frame. We use this same technology on our flagship BMX racing frame, the Chase ACT 1.0 Carbon Fiber frame.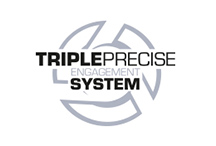 It doesn't matter how much you can squat, if your rear hub ins't worth squat. But w/ the new Chase Element Triple Precise Rear hub clutch system, all you will have to worry about is how to where to put you trophies instead of if your hub can take all the power you can dish out. The 3 pawls clutch system gives you a direct link to power, while keeping the rear hub light & easy to maintain. With 72 points of engagement, the drag is also minimal, while being secure enough for Champions riders like Connor Fields & Joris Daudet to ride on w/ confidence.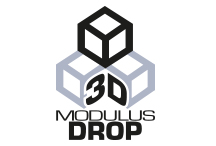 Chase utilizes the CNC machining process to produce out 3D Modulus Dropout & small parts of the Edge & Element frames. Using the CNC process allows us to design parts that are specifically built to work the best w/ our proprietary frame tubes, giving us another way to control the overall weight & strength – flex factor on the frames, to give you, the best ride & feel from our complete bikes. Precision machining enhances the beauty & craftsmanship ship of all frames offered from Chase.

Chase Bicycles utilizes tapered tubing to offer you the most durable, yet light weight products, to help you achieve optimum results on the BMX race track. Our tapered items, use multiple thicknesses in the same tube, so the tube can be reinforced where needed w/ precision to help reduce stress areas where needed & lighten up the areas that don't require extra materials. In aluminum the result are tube walls that eliminate stress points, boosting strength, reducing weight & improving fatigue life. The advantage is clear : Tapered tubes enhances strength & durability, at less weight.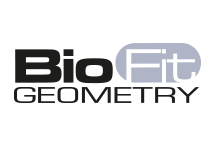 While each rider is unique, Chase Bicycles has developed Bio Fit sizing for our frames to offer riders the ultimate size options for BMX racing. The sizing used for the Chase line has been carefully designed to give riders the optimum power output in the size range offered. Our commitment to details & offering many size options, gives you a custom fit BMX frame, that you can buy right at your local Chase BMX Dealer.

Born from some of the best alloys for building BMX race bikes, our special 6061-T6 SpeedLite alloy is the perfect blend for our Hydro-forming process, giving the Element frames the core strength needed to produce unmatched speed on the track, while keeping the overall weight of the frame down to a minimum.

Hydroformed tubes have two main advantages. First, the narrow axis is a flatter surface, which means more surface area to carry the load, so it is stiffer & stronger across the minor axis. Secondly, the deeper axis is stiffer since the stiffness varies to the cube of the diameter, stronger to the square. When using an oval shaped tube on a typical BMX frame it helps reduce flex but only in one direction, but on the Chase frames, the tubes are oval in both directions in the main flex areas & these tubes help reduce flex in both main directions.

Chase utilizes the triple butting on our line of Element bikes. A triple-butted tube means it has three different wall thicknesses along its length. Chase uses this technology to reduce the amount of material used when building the Element frame, decreasing its weight by 15% compared to last years frame tubes used to construct the frame. Lighter where it can be & stiffer where it needs to be means no excess weight on the bike that gives you an advantage w/ the Element frame & against the completion.

Chase incorperates the Integrated headset system on all of our frames. Simply put, It is a bicycle frame, fork & bearing system designed to eliminate the need for a headset cup. To integrate means to combine & hopefully to simplify. What has been integrated by the integrated headset? The bearings now rest inside the frame instead of inside pressed-in cups, making it easier for headset installation, helping create less maintenance on your race bike, all while making the front end stiffer & the overall bike lighter.

BSA or more commonly know as a "Euro" Bottom Bracket refers to the thread in type of BB, using either a Internal or External Bottom Bracket w/ a 68 or 73mm BB shell w/ 1.370/1.375″ x 24 TPI threads & a left hand thread on the drive side cup. This is now considered to be a standard threaded bottom bracket shell or bottom bracket. We use the BSA Threaded BB on both the Edge & Element bikes, where a PF or Press Fit BB, w/ no threads is used on our ACT Carbon Frame.